"The hardest part of getting started, is to start."
—Ray Brimble
What's in a name?
It's a special, rather crazy thing to enjoy nuturing seed-stage business ideas and the people who plant them. In the natural world, seeds are often encased in protective pods to nurture and encourage growth during the formative stages. I particular like the seeds that have already been planted, but just need a little help as they start to grow into something fully fledged. This is my specialty and where I can add the most value, both for the company and for my own investments.
Who?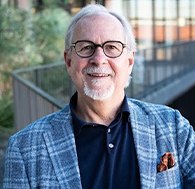 I am Raymond J. Brimble, businessman and investor. I enjoy this stuff! I started my first business on January 19, 1976, when I was 22 years old. I remember the day well because I was thrown into a newly formed business rather inadvertantly, and had to figure it out for myself. What I learned from this, and almost every one of the 50+ other businesses I have founded, run, and sold, is that you often end up someplace quite different than you thought you were going, and figuring it out along the way is the key to it all. So, now I have embarked on this new journey wherein I am making investments in time, treasure and talent to spot new ideas, business leaders, and dynamics which have the possibility of positive and measurable social impact as well as positive and measurable impact on our pocketbooks. Read what I have to say about business, the world, and much more here in my blog here on my blog.
What?
Seed/Pod is my personal investment platform. Founders will be working with me and my staff directly. While I often invest with my good friends and associates, I am not a fund, I take no fees for what I do, and I accept both the risks and rewards of my decisions. If you make money, I make money. If you don't, we don't.
I formed Seed/Pod to invest in early stage companies which are "in the process of becoming." This means, the idea has been formed, the business has been founded, and the company might even have some customers, sales, and lots of growing pains. The seed has been planted and something is coming up. I view this unique and powerful stage through the lens of my own experience in founding and growing businesses. I am not a spreadsheet fanatic, although I do insist on proper projections. Rather, Seed/Pod views the early stage as a time that requires instincts, agility, and resilience which may not be predicted through straight-line projections. Both analytics and common sense are important. Our approach is to help our companies balance them for the good of the enterprise.
When?
I started investing in the group of companies which make up the bulk of Seed/Pod in 2015.
Where?
We are based on Austin, Texas, but will invest in good ideas, and the good stewards of those ideas, around the world. So far, we have invested in North America, Europe and Asia/Pacific.
How?
Take a look at my investment criteria. If you feel your enterprise fits, I would be delighted to hear from you. But don't send us your deck, at least not at first. Here is a short, sweet, "back of the envelope" you can fill out and send to us. If you send it, I will look at it—I promise. I will also let you know as soon as possible if your company and concepts might be a good fit for Seed/Pod. If it's a "yes," I will suggest we talk by phone. If it's a "no," I will tell you so and wish you luck and Godspeed as you pursue other opportunities without me.