Wellness
Aunt Bertha – Online site enabling individuals to find and apply for government and charitable social services. Read Testimonial »
"I've found Ray to be one of the investors I enjoy meeting with. As an entrepreneur himself that's experienced the ups and downs, he brings a perspective that is refreshing. We get together occasionally, usually during important inflection points, and I've found his advice to be valuable every time. I'm lucky to have him as an investor and advisor, and look forward to tapping into his knowledge in the future as well. "
— Erine A. Gray, President & CEO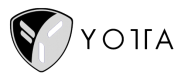 Resilient Earth
Scymaris – UK-based contract research laboratory specializing in marine ecotoxicology testing for chemical and pharmaceutical industries. Read Testimonial »
"Working with Seed/Pod has been a highly collaborative and engaging process. From inception to ongoing support, the leadership and Seed/Pod team have been highly responsive, supportive and insightful. Delivering a strong balance between detailed, accurate process management and highly valuable collaboration on our strategic vision, they have partnered with us to really help us grow and add immense value to the business."
— Stephen Tim Derrington, Chief Executive Officer
Resilient Grid – Control room solutions that establish situational awareness and increase electric grid resiliency.
Yotta – Revolutionary battery storage for rooftop solar collectors.
Day One Response – Portable water bags designed to make, store, and transport clean drinking water from non-potable sources immediately after natural disasters.


The Business of Philanthropy
GiveGab – Nonprofit giving platform specializing in the administration of "giving days" as well as other tools for raising funds for nonprofits.
Accelerist – The industry's only matchmaking and measurement platform for companies and causes. Aligning corporate CSR with nonprofits causes and providing the data analytics to prove the relationship is mutually beneficial.


Travel and Logistics Technology
Shep Travel – SaaS company which helps, travel managers, and TMCs understand, monitor, and save on business travel booked on consumer sites.
Luna Travel Technology, Inc. – Software for collaborative travel planning.



Urban Core Real Estate, Affordable Housing/
Haven Connect – Property management and compliance software for the affordable housing industry. Read Testimonial »
"Ray was the first investor into our seed round, and really worked to get to know me as a founder and a human. He is fantastic to work with, and worked hard to understand the specifics of the complex world of affordable housing. I recommend him unreservedly as an investor."
— Caroline Caselli, Haven Connect
Mill Centre – Redevelopment of one of Baltimore's most historic mill sites into creative and design space.
Oliver Street – Historic creative office space near downtown Baltimore.


Stuff, Because I Like It
Belfast Distillers – Redevelopment and relaunch of the oldest Irish whiskey brand in the world – McConnell's Old Irish Whiskey, Belfast.
Sour Duck – Hip bar/restaurant property transforming Austin's near eastside.



We also co-invest with these friends
Southwest Angel Network ("SWANS")